Retaining Walls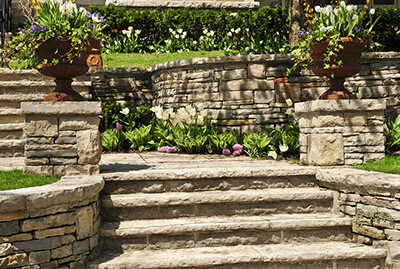 From small residential garden walls to large commercial retaining walls, Deck Builder America has the experience needed to ensure your retaining wall is safe, practical, and visually appealing. We make use of only the highest quality materials to ensure your walls are strong and durable. For ideas on retaining walls, click here to view Landscaping Network's examples.
These walls help with soil erosion, the process of wearing away of a field's topsoil by the natural physical forces of water. Soil erosion can be a slow process that continues relatively unnoticed or can occur at an alarming rate, causing serious loss of topsoil. Retaining walls have more benefits to offer as well. They act as barriers for muddy water during heavy rains.
We provide retaining wall design and installation, as well as other hardscape services to the greater metro Atlanta area. Please contact us today to learn more.